Hong Kong horse racing is some of the most exciting and competitive racing in the world, but it's very different to Australian horse racing for various reasons.
One aspect of Hong Kong racing that's important to get a grasp on is their class system.
With approximately 1250 horses in Hong Kong, it's a relatively small pool and therefore creates a very tight handicapping system.
Race horses in Hong Kong are classified from Class 1 to Class 5, with Class 1 being the highest and Class 5 the lowest.
The rating of each horse determines which Class they fall into.
Race Class
Standard
Upper Rating Limit
1
–
2
100
3
80
4
60
5
40
In addition to Class races, there are Pattern races (Group 1, Group 2 and Group 3) and Griffin races. A Griffin is defined as a horse that is imported to Hong Kong unraced.
A horse rated 95 or higher can compete in Hong Kong Pattern races, with the best horses competing in Group 1, 2 and 3 races.
The majority of races in Hong Kong are run under handicap conditions, whereby the top-rated horse receives top weight of 133lbs, with as much as a 20lbs spread in the handicap.
The lowest-rated horse typically receives bottom weight of 113lbs, before allowances and adjustments.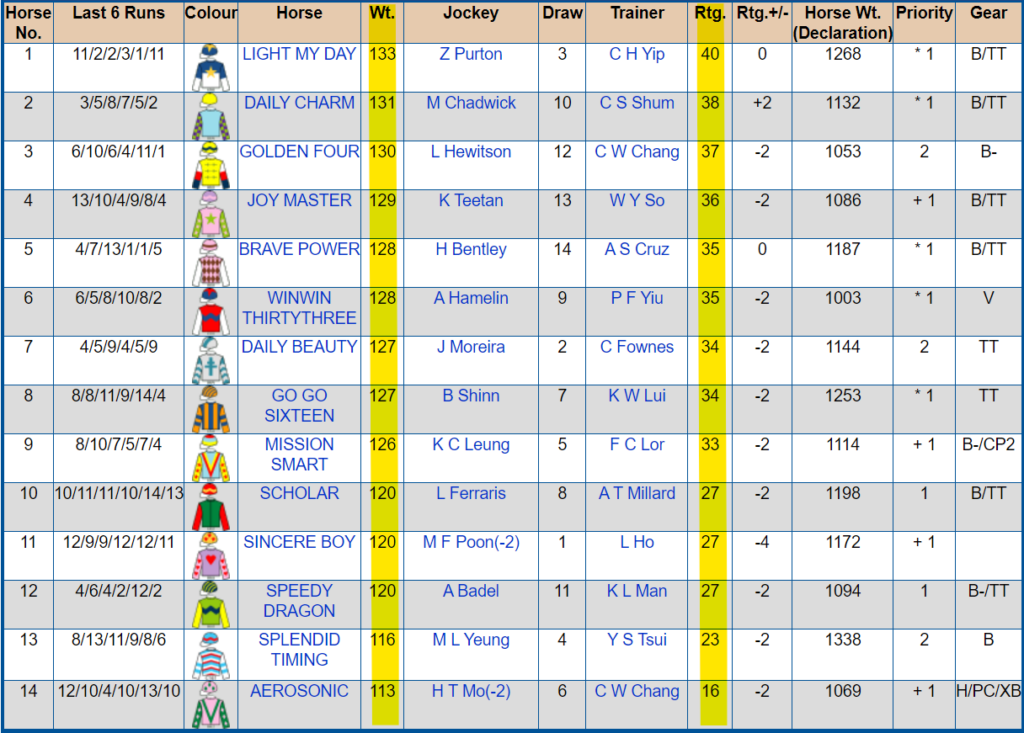 As a horse rises in class, they drop in weight, as they are at the bottom end of that Class rating band.
As a horse drops in class, they carry more weight, as they find themselves at the top end of that Class rating band.
Each horse's rating is adjusted after every race depending on their finishing positions and because the handicap is so tight, it makes for highly-competitive racing.
In general, any horse that finishes outside the top five in a race will drop points.
A horse will usually stay on the same rating if it finishes 4th, while horses that finish 3rd and 2nd can receive anywhere between 1-4 points.
A 6-8 point penalty is standard for the winner of a race and it needs to lose two races before being eligible to drop ratings points again.
The tight handicap can also make it very hard for horses to string consecutive wins together as a result of their higher rating and therefore weight penalty.
Similarly, a horse that continues to drop ratings points eventually receives a drop in class, which can be the key to winning again, and trainers will often target a horse for a race knowing a drop in class is coming.